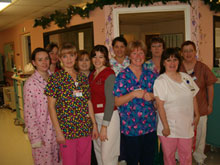 At Countryside Health Care of Milford our mission is to provide resident focused, comprehensive, interdisciplinary health care services to individuals within a secure and caring environment.  We are looking for passionate and caring professionals who share in our mission to enhance the quality of life of our residents.
If you are interested in joining our team you can apply in person or online. If you have any questions or would like more information, please contact Human Resources at 508-473-0435.
Resumes
You may email or upload your resume to Heather LaBrie, Administrator, using the form below.
If you have any other or additional questions about employment, please use the form below.